Decaf
Peru
Cajamarca & Amazonas
Chocolate-Covered Almond, Assam Tea, Orange Peel
12oz Whole Beans
Description
Description
Multiple Small Producers /

Cecafe and Cenfrocafe Cooperatives


Caturra, Typica and Bourbon grown at 1200-1900 masl.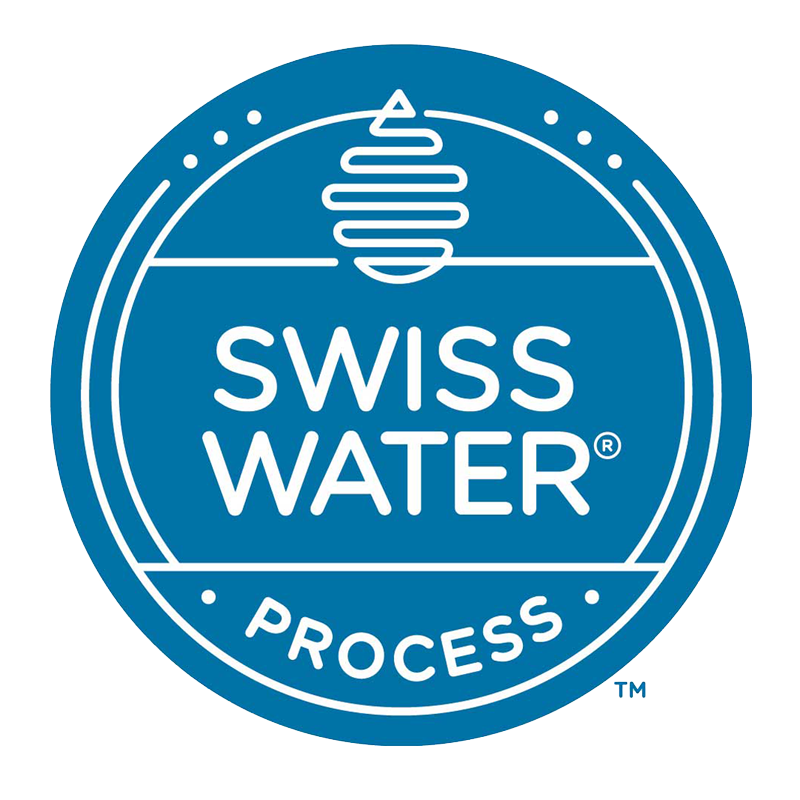 This Fair Trade Organic offering from Swiss Water comes from two of Peru's top producing regions, Cajamarca and Amazonas. Our blend was created specifically to showcase deep chocolate sweetness and orange peel acidity.

The Swiss Water® Process uses pure green coffee extract and proprietary carbon technology to remove caffeine from green coffee beans. Coffee is polished and then soaked in very hot water where the caffeine is agitated out of the beans' cellular material to create green coffee extract. The solution is then passed through a carbon filter. They have specified the pore size of the carbon to match the caffeine molecule to ensure only the caffeine is trapped when the caffeine is captured from the green coffee extract. The Swiss Water Process is certified organic and 100% chemical free.
12oz of whole beans.
Our premium coffee beans are roasted daily at our Greenpoint, Brooklyn roastery. We ship only whole bean coffee and do not grind the beans prior to shipping. Coffee is packaged in sealed compostable valve bags made from 100% renewable resources.
We roast to order!
Additional Info
Additional Info
Origin:

Cajamarca & Amazonas
Notes:

Chocolate-Covered Almond, Assam Tea, Orange Peel
Size:

12oz Whole Beans
Videos
Related Products