Cold Brew
We are proud to announce our bottled coffee beverage line!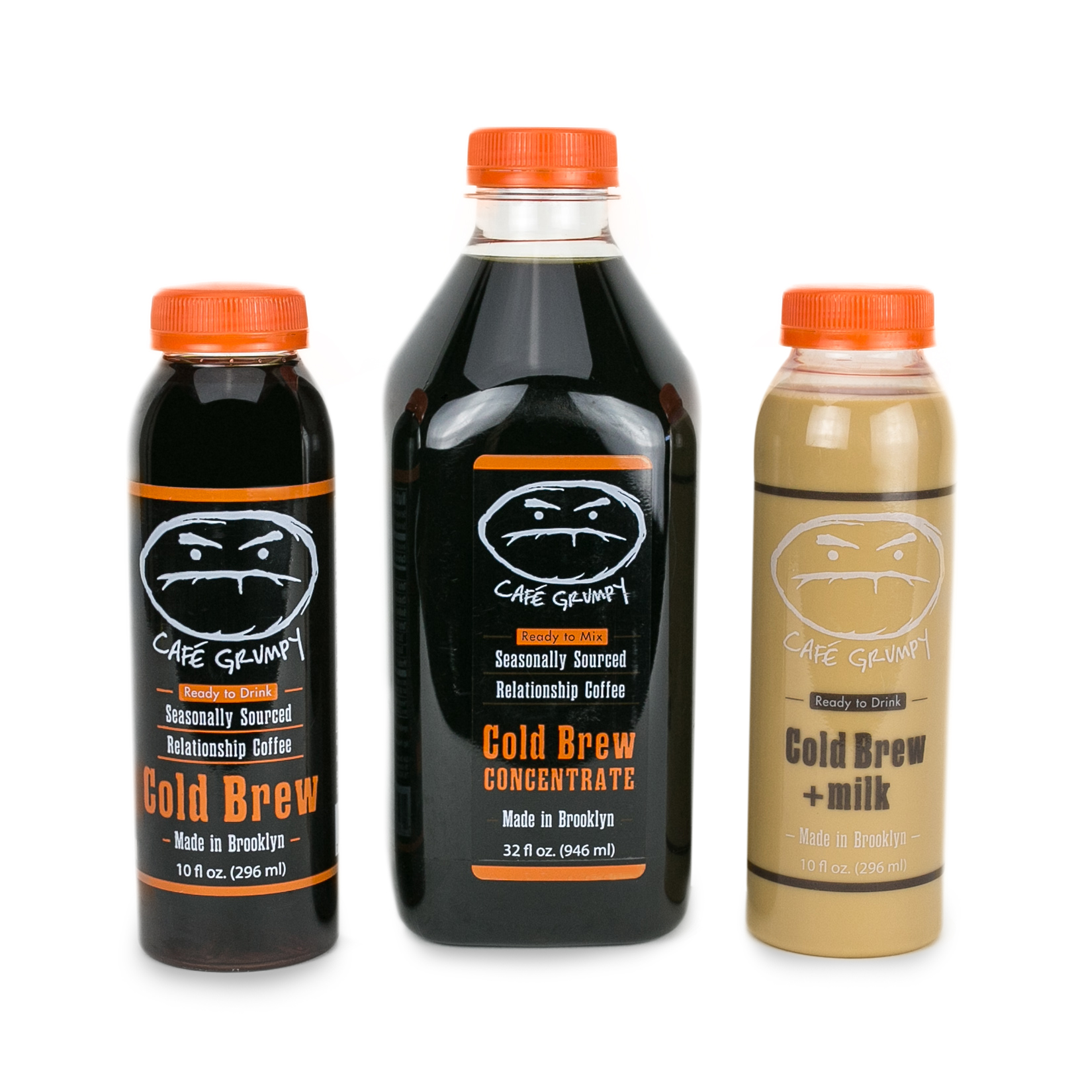 Our Cold Brew has been one of our personal favorite drinks on our menu and it has also been a favorite with our customers throughout the seasons.
Our Cold Brew line now includes four products:
10oz "Ready-to-Drink" Cold Brew can be enjoyed straight out of the bottle, or poured over ice with a splash of milk.
32oz "Ready-to-Mix" bottle is a Cold Brew concentrate, containing 8 or more servings and meant to be mixed with approximately equal parts water.
10oz Cold Brew + Milk pairs our Cold Brew with our favorite milk from Battenkill Valley Creamery to create a sweet creamy treat reminiscent of a milk-shake.
10oz Cold Brew + Chocolate is our take on chocolate milk with a kick. Made with Fair Trade cocoa.
How do you take your cold brew?



Brooklyn Made Award Winner 2016